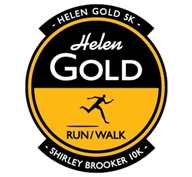 www.HelenGold5k.com
The Fountains Shopping Center,
(119

th

& Glenwood, Overland Park, KS)

All Proceeds Benefit
Parkinson's Disease Research,
University of Kansas Medical Center - Parkinson's Disease Center
Dee Sand - Race Director,
10th Annual Helen Gold Walk-Run for Parkinson's Disease Research
September 10, 2011
SALES
Shop Now And Save Up To 55% On All Dakine Packs, Apparel & Luggage At LeftLane Sports!
Get an Additional 20% Off with order of $75+ at ChampionUSA.com. Valid 9.2 through 9.5.
Get an Invicta Men's Invicta II Silver Dial Leather Watch (Brown) for $59 at Buy.com, a $336 Savings! Valid through 09/06/2011