November 11, 2011 9:30 AM
Al Pursell's Veterans Day Cross Country 5K Run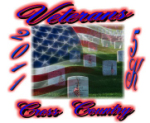 NO DAY OF RACE REGISTRATION
PACKET PICKET-UP: Day of race - 7:30AM
MEDALS WILL BE PRESENTED AT THE CONCLUSION OF THE ENTIRE EVENT.
THESE MEDALS ARE PRESENTATION MEDALS.
ACTUAL MEDALS WILL BE ENGRAVED WITH NAME, AND TIME.
THE MEDALS WILL BE MAILED TO THE RECEIPIENT.
The first 24 Veterans to register will receive a fleece toboggan hat.
The T Shirt will not be pre printed, the participant will take their number to Brown Bear Printing, 529 Cherokee Street,
Leavenworth
, Kansas 66048
where the participant can get the correct size and or fit. Traffic and or parking could be difficult due to the parade. The cost of the T Shirt is in the entry fee.

---
November 12, 2011 8:30 AM
Pilgrim Pacer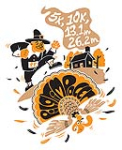 Course:
Easy going FAMILY EVENT on paved trails, with some rolling hills in a beautiful setting.
NEW Location:
W 95th St & Renner Rd, Lenexa, Kansas, (just west of I-435 on 95th.).
Course Certification:
All course distances will be USATF Certified.
Start times:
8:30 a.m. for the Full Marathon. 9:00 a.m. for the
5k, 10k, and Half-Marathon.
Chip timing will be used for all event distances.
Shirts:
Well-designed long sleeve t-shirts for all participants that enter prior to October 31. No guarantee of a shirt or proper size for later registrants. Cotton T's for "youth" sizes.
Mugs:
Entrants in the Half-Marathon and Marathon will receive a race logo mug!
Finishers' Medals:
Finishers of the Marathon and Half-Marathon will receive a very large, heavy, die-cast finisher's medal!!! Finishers of 5K and 10K distances will receive a finisher's "dog-tag" medal.
Food:
We will have food and hot drinks for all participants, after your race. Yum!
Charity:
Mercy & Truth, and Maranatha Academy. Optional - Bring vitamins for Mercy & Truth or donate funds with our online button.
Questions? Contact:
Ben Holmes
, 816-810-0440

---
November 12, 2011 9:00 AM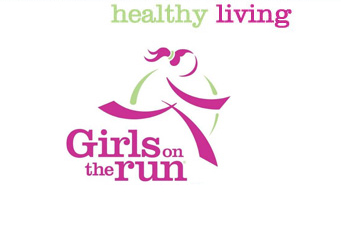 Historic Downtown Blue Springs MAIN and 9th ST in front of CITY HALL

Each season, Girls on the Run serving Kansas City MO participates in a 5K to wrap up their 12-week program. This season, we are pleased to participate in the New Balance Girls on the Run 5K. All proceeds of the event will go to Girls on the Run.
Fees:
$25 through close of online reg.
$30 on race day
Online Reg. Closes: November 9, 2011 11:59 PM CST
Packet pick up: Fri and Sat, specific details TBA via email, facebook and website


---
November 13, 2011 8:00AM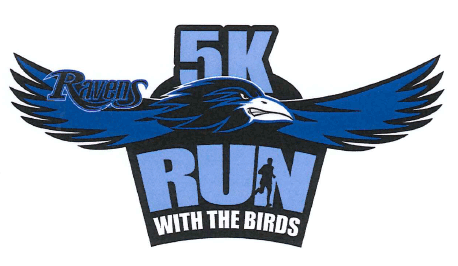 Ravens Run with the Birds 5K Run / 1 mile Walk

8 a.m.
Olathe Northwest High School, 21300College Blvd Olathe, KS

$25 registration fee
Registration Closing Date: Sat, Nov 12, @ 11:59 PM PST

---
November 13, 2011 9:00AM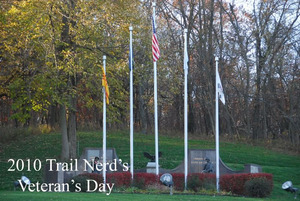 Mizuno Cabrakan

Veteran's Day

Fantastic 4-Mile Trail Run


New Location: Shelter 9, Wyandotte County Lake Park, Kansas City, KS


One of the toughest 4-milers that you'll ever run. Switchback trails...in Kansas???
This scenic race has a lot of up and down, and some very fast sections. Why does it feel so much longer than four miles? The world may never know.
This is a race to honor the veterans among us. If you are a veteran, or current or former member of the armed forces, police, fire department, park ranger, or EMT emergency services, your entry is FREE. Just show up on race day and fill-out & sign the waiver. $10 entry fee for "regular folks." Any race proceeds to go to ERTA, toward trail maintenance & building.
Trail Nerd Sweat Shirts and clothing available for purchase. First 3 overall males and females get a free Trail Nerds shirt - your choice of types. There will also be a random drawing for some Mizuno goodies, free Mizuno socks to many runners, and we'll give away some Dirty Girl Gaiters, too.
Some proceeds to Trail Masons for trail building / maintenance.
Registration is on the day of the event ONLY and opens at 7:30 a.m. (at the race, shelter # 10 ).
Please check-out the Veterans Memorial at the main gate of the park.
Contact: Ben Holmes 816-810-0440, badbendrs@yahoo.com