Miss online registration for the Kansas City Marathon? Learn how you can still sign up
HERE
!
October 22, 2011
Lake Perry Rocks! 50K, 1/2 & 5K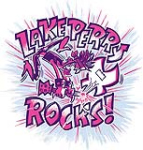 Summary: Loop course on rocky, root-bound, and hilly trails. 100% single-track trails. Every hill is runnable. Time limit: 9 hours for 50K.
Location: Branded B Ranch, Meriden, Kansas.
Time: 50K & 1/2-Marathon: 8:00 a.m. Start, 5K: 9:00 a.m.





---
October 23,2011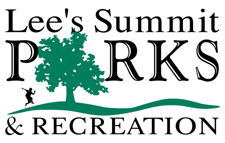 Fall Fling 5K & Fun Run
Join us at Legacy Park for a fall run and enjoy nature's best colors of the year!

Entry Fees

5K - $30 ($20 for 13 & unders) .
Fun Run - $10 per person (Free for 5K participants)

Tshirt guaranteed if registered y Oct. 14.
Packet Pick-Up - Friday, Oct. 21 at Legacy Park Community Center. Race day, 6-7am.
Prizes for Overall First Man & Woman, Overall First Masters Man & Woman. Three deep in following age categories: 13 and under; 14-19; 20-24; 25-29; 30-39; 40-49; 50-59; 60-69; 70-74; 75-79; 80+.

---
Run to Stop Underage Drinking 5K Run/Walk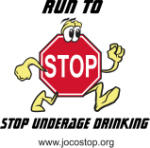 The Johnson County STOP Underage Drinking Project (STOP) is a 501(c) 3 non-profit organization comprised of concerned professionals volunteering their time to focus on a very important issue; eliminating the incidence of underage drinking and related tragedies. STOP is committed to providing youth, parents and the community with factual data, education, prevention and intervention tools regarding underage drinking.
All proceeds will fund the STOP coalition's prevention efforts in the Johnson County Area. Since the year 2000 STOP has completed over 374 presentations within the Johnson County community, to more than 44,076 parents, youth and professionals. STOP's college scholarship fund provides opportunities for area high school seniors, who are positive drug-free role models, to obtain scholarships towards higher education.
---